Get in touch with us
Scan me!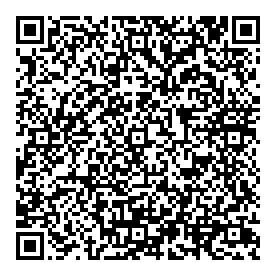 Address:Zhuyuan Industrial-Area, Beisha,Lishui Zhen,Nanhai District, Foshan City, Guangdong Province, China
Phone: (86) 757-85611085/86/87/88
Email: export@wise-promotion.com.cn
Web: http://www.wise-kitchen.com
Dear Valued Customer,
Tank you for your support and continued loyalty to WISE PROMOTION CO.,LTD. The quality of our products is our primary concern, and we would work hard more to offer better products and service. If you would like to know more WISE or any question, welcome to contact us, thank you!
Marketing & Service
| | | | |
| --- | --- | --- | --- |
| Foshan Service Center | Zhuyuan Industrial-Area, Beisha,Lishui Zhen,Nanhai District, Foshan City, Guangdong Province, China | WISE PROMOTION CO.,LTD | No.4, Aly.9,Ln.123,Sec.3,Ren Ai Rd.,Taipei,Taiwan |
| Shanghai branch | Room 501, Block 11, Ji 333, Linping Road, Shanghai | Shanghai Marketing Center | Room 510-511, No.6768, Zhongchun Road, Shanghai |
| Wuhan branch | 15-17, Building D3, Huazhong Kitchen Utensils Hotel Products Market, Jiang′an District, Wuhan | Chengdu branch | No.2, Unit 1, Building 3, No.9, Gaoshengqiao East Road, Chengdu |
| Beijing branch | Room 905, Building 3, Courtyard 3, Fengguan Road, Fengtai District, Beijing | Fuzhou branch | Room 408, Block 2, Hubin New Town, No.50, Branch Lane, Hutou Street, Gulou District, Fuzhou |
| Urumqi Service Center | Room 102, Unit 3, Building 36, Chenxin Estate, No.8, Nanwei First Road, Urumqi, Xinjiang | Harbin Service Center | No.11, Anguang Street, Daoliqu, Harbin |
| Shenyang Service Center | No.1, 3/F, Unit 2, No.43-2, Tengfei Second Street, Tiexi District, Shenyang | Tianjin Service Center | No.888, Shanghai Drive, Tanggu District, Tianjin |
| Taiyuan Service Center | No.17, Unit 2, Building 5, Yunlu Street, Liuxiang South Road, Taiyuan | Shandong Service Center | Unit 3, Building 3, Mazhaizi NANLI, Shizhong District, Zaozhuang, Shandong |
| Xi′an Service Center | No.1, Hansenzhai No.6 Village, Xi′an | Changsha Service Center | Postbox Changsha Mining and Metallurgy, 67 Institute, Changsha, Hunan |
| Lanzhou Service Center | No.1, Zhongyang Avenue, Lanzhou | Kunming Service Center | No.504, Unit 2, Building 1, No.348, 121st Avenue, Kunming |
| Guiyang Service Center | 2-4, Unit 6, No.44, Fayuan Street, Guiyang, Guizhou | Chongqing Service Center | No.2, 4/F, Unit 1, Building 8, City Central Zone Yutie Village, Chongqing |
| Nanning Service Center | No.17, Shizhuling First Road, Jiangnan District, Nanning |   |   |